Social media continues to change the way we live. Five years ago it became the number one activity on the internet. So how do we take this tool, this form of communication, and use it in the church. I normally talk to pastors and church leaders on how they can use social media, but today I am going to talk about how we can use social media as a follower of Jesus.

The first thing I want you to understand about social media is, it is all about relationships. It helps you to build and maintain relationships with old and new friends. That is why I think it is a great tool for us, in the church, to stay in touch with people we want to lift up and encourage. It is also a place to find new people and start new relationships. Starting new relationships is a part of our command from Christ, himself. Social media just makes it a little easier for people all over the world to connect, and last time I checked it's all free.

Second, promote and talk about other people, in a positive way of course. An argument we hear often is that people on social media take too many selfies and talk about themselves all the time. A real quick way to work around that is always encouraging others. Thank people for serving in various roles in the church. Tell someone that you are praying for them. Promote other ministries. Encouraging others in your small group is another great way to make sure the focus of your posts stay on others first.

Third, when you post, make sure that every post has a purpose. When I see people post a scripture verse, and only the verse I often ask the question, "Why did you post that verse?" Most people don't randomly post a verse they find. If you explain to people "why" you are sharing that particular scripture verse it gives it more purpose and reach. Having a purpose for your posts helps keep things in check and helps you guard against posting constantly about yourself. This way you can intentionally share a few specific things each week. Having a purpose with your posts allows others to see more of who you are, especially in the social media world. As you post you can also ask questions related to your life. These might be questions that other people, even people that do not have a relationship with Jesus need to hear about.

I think we should post about four specific things every week not in any specific order.
1. Share what God is teaching you through scripture.
2. Encourage someone you do not see regularly.
3. Promote a church, ministry, or non-profit. (If you are in the business world promote another business)
4. Share how God is moving in your life.


Almost all businesses today have websites. They understand that it is super important for the identity of their company to have a website. However, few think about the purpose of the website. So what is the purpose of a church website? Most churches desire to have unchurched people attend their church, so the purpose of the website is to communicate about the church and the gospel to someone who does not attend. The website of your church is a window into your worship service and church atmosphere.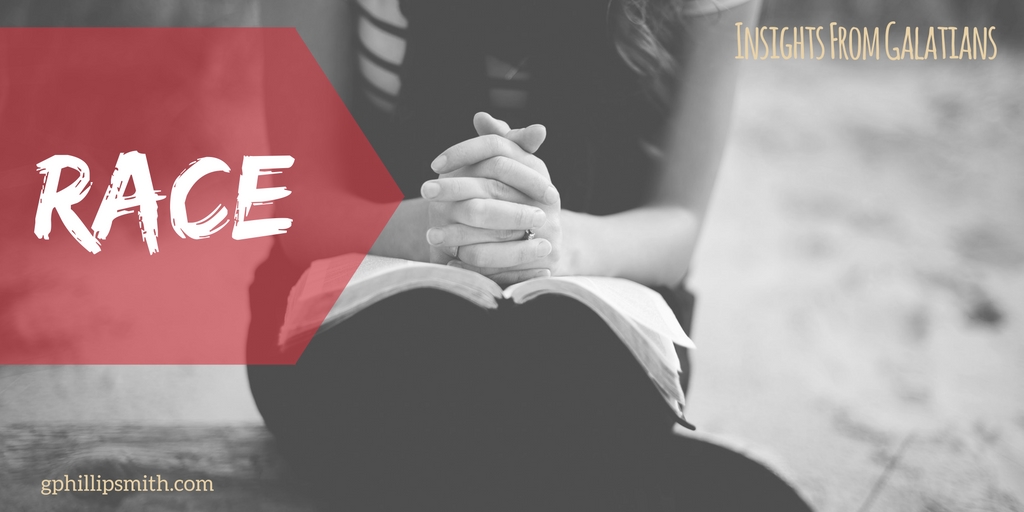 We know that most first time guest will visit your website at least once before attending for the first time. This means that your web presence is the first contact for an unchurched person. First impressions are important so we want to make sure that our website reflects our church identity. For each church this will look different.
Let's look at three things that all church home pages need to have. First, in the main screen window of the home page we need to see the worship service times. It is important that you place them in times that are clear and easy to read. Remember they are checking out your church via the website prior to their first time setting a foot on campus. Second, the home page must have the church location. You would be surprised how many churches do not have their location on the website. The third item that you need to have on your home page is a "what to expect" button. This is the place to express what the music is like as well as majority dress. Having a specific place for them to gain a better picture into your worship service style will help them understand if they want to take the next step and attending in person.
The last thing I want to mention about church websites is the maintenance. If you have skilled professionals in your congregation, ask them for help. Most churches do not, and even if they volunteer their time remember that you need to keep maintenance to a minimum. This is why I recommend having stable information on the church website and push all current and upcoming information to social media channels that are easier and cheaper to keep and maintain. At this point I only recommend low cost, low maintenance, websites for churches.
If you have any questions about church websites or would like me to recommend a church website specialist let me know.
26/January/2016 Filed in:
intro
As this is the first post on a new blog I thought I would start out by sharing with you a little history about myself and a few of the topics that I will write about over the course of the next year.
My name is Phillip and I am from the wonderful state of Tennessee. I am a Vol fan but not like those you see on TV. My family and I just moved back to America after living abroad for over nine years. My wife and I have three beautiful girls under the age of 10. And like most who return to a home culture after living abroad, I am in a season of transition.
The Church
After being away for a few years we did not have the opportunity to attend what many in America call a traditional worship experience. We mostly attended small house churches. Because of our experiences during that time I will look at some of the differences between house church and the traditional American church. I will share a few other comments about the church and some encouragement for the church to continue to make healthy disciples of all nations.
Outreach & Missions
We had many wonderful experiences as cross cultural Christian workers overseas and I will share some of those both good and bad, wonderful and frustrating experiences about life and work living abroad. I will start out with talking about how friends, family, and sending churches can better care for church planters living abroad.
Technology
I have a strong desire to use technology to assist the advancement of the gospel. Most churches and ministries today are five to seven years behind technologically. I will talk about new technologies for churches and church planters. Advancement in the church can cost money and for those with extra budget, it might be good to spend funds on a few strategic items to help your church and missionaries. I will also talk about a few uses of technology that do not require financial investment.