I think we have all been at that place in life where we have that feeling that it just doesn't matter anymore. No matter what I do he or she will not listen to me. We almost want to give up. Why is that? We want to give up because it feels like we are not accomplishing anything. In the passage we are looking at today that is exactly what Paul was trying to tell the Galatian believers about prejudices. It doesn't accomplish anything. It doesn't bring about anything good. This is not only true inside the church but also outside in the greater community that we live.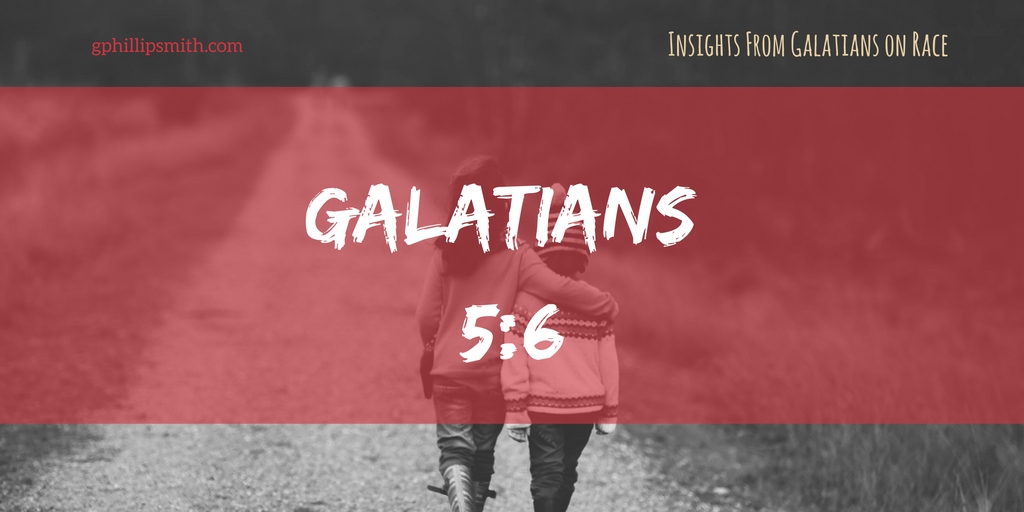 If we were all to recognize and try our best to treat each other as we would like to be treated we wouldn't have this problem. I am pretty sure that Paul was trying to explain to the Galatians believers that if treating any person different on the purposes of race or gender or any other difference does not accomplish any good.
So if it doesn't accomplish anything what are we to do about it? Paul says what matters here is faith working through love. Paul says this exact phrase again in the final chapter of Galatians so we know that it is super important for the Galatians to get this right. It is equally important for us as Christians to get this right as well. We have to treat everyone with love expressed by our faith. So what does our faith say to do to strangers, widows, the hungry and homeless. We have to love them regardless of their skin, country of origin or current status in this life. We must love them.